Meet our Winners!
The purpose of the Hong Kong – Canada Investment Pitch Competition is to provide students enrolled in post-secondary business programs across Canada with a tangible opportunity to showcase their business idea to a panel of professionals.
We choose the "best of the best" submissions from across the country to compete in our competition, a flagship event at our 2017 HKCBA National Conference.
Qualifying teams won flights, accommodation and registration for two to attend the 2017 HKCBA National Conference at the Hyatt Regency in Vancouver (June 1-3, 2017) and pitch their business idea at the Conference on June 2, 2017 in front of a panel of seasoned judges and live audience.
Teams have been working on a business idea that connects Canada to Hong Kong or leverages the "Canada - Hong Kong" advantage to conduct business between Canada and other parts of Asia, and are in the running for prizes valued at $39,000 including:
Cash prizes and seed money to put towards their business idea
Consulting services to help get their business from concept to market
Trip for two to Hong Kong to attend the 2017 Hong Kong Forum
Orello Hearing Technologies

Orello Hearing Technologies Inc. is a socially-driven technology company whose mission is to make hearing healthcare more accessible and affordable for people all over the world. Orello offers the only hearing aid that users can custom fit to their own ear and tune to their specific frequency loss without having to see a specialist.
Mirage VR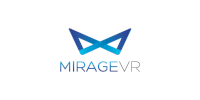 Mirage VR creates full-body, multiplayer VR systems that highlight free-movement and social interaction. Why play a game when you can live it?
Opti-fold Cosmetics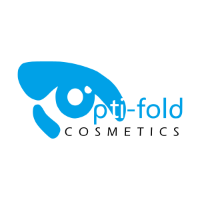 Opti-fold's patented technology in South Korea and Japan provides treatment for people with uneven eyelids, by restoring their original eyelid crease to make both eyes symmetric without surgery and while they sleep.
Clickdishes

ClickDishes is an on-demand food tech startup that reinvents the traditional methods of ordering food and restaurant operations management. The ClickDishes platform partners with local restaurants, enabling their customers to order in-app and streamlining to-go ordering, dine in eating, payment services, and social experience. ClickDishes is introducing a modern way to dine.
Ophthalight Digital Solutions

Ophthalight is a telemedicine company that provides advanced solutions for modern eye care. Our goal is to make the basic eye care more accessible to everyone while providing doctors with tools that increase the quality, efficiency, and profitability of their practice.
Strategic Hockey Data
HockeyData is the leading provider of hockey specific analytics and information to teams, agents, players, and scouts. 
Thank you to our sponsors!