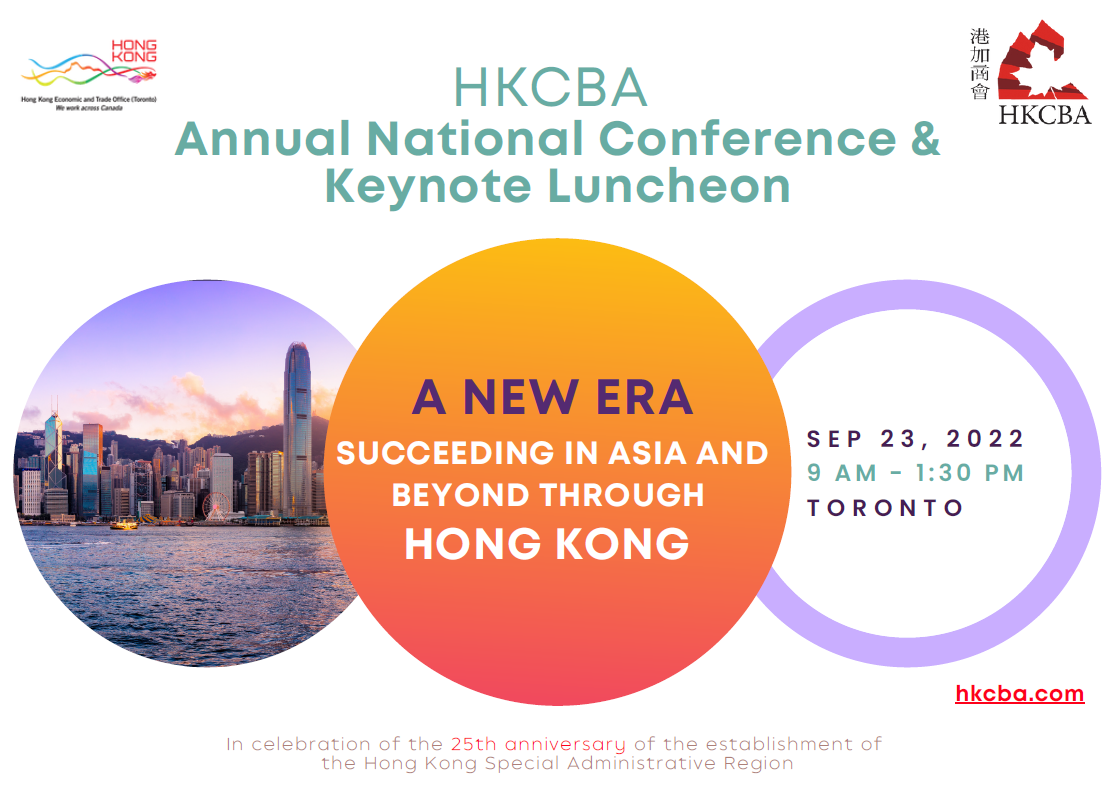 Over the past two years, the pandemic has been an unprecedented shock to businesses worldwide. It has disrupted economic activities and consumption patterns. Simultaneously, some market trends have accelerated while new trends have also emerged. We are witnessing traditional sectors being re-energized by innovative technologies.
These trends fully illustrate that there are business opportunities despite the crisis. Three of these inter-related areas of opportunities are: Innovation, Sustainability and Wellness. In Asia, these developments are further broadened and deepened by China's 14th Five-Year Plan, the Greater Bay Area (GBA) Development and the Regional Comprehensive Economic Partnership (RCEP) Agreement. The opportunities are for businesses from around the world – including Canadian companies – to tap!
This half-day Conference with a Keynote Luncheon is designed to present the latest business opportunities in Asia, share the latest insights from senior business leaders and officials, and suggest strategic and effective ways for Canadian companies to leverage and ultimately to succeed in diversifying their business footprints to Asia via Hong Kong.
Hong Kong is poised to enter a new era of opportunities as it further integrates into the national development, leveraging on its unique strengths while celebrating the 25th anniversary of the establishment of the HKSAR.
Details of the event and registration arrangements will be announced soon. Meanwhile, please pencil the date in your diary.
For Enquiries on Sponsorship Opportunities, please contact:
Zoheir Hasanbhai (zoheir@hkcba.com)



For Registration and Other Enquiries, please contact:
Adrienne Ho (adrienne.ly.ho@hktdc.org) or,

Chloe Warren-Garneau (nationaled@hkcba.com)