Event Details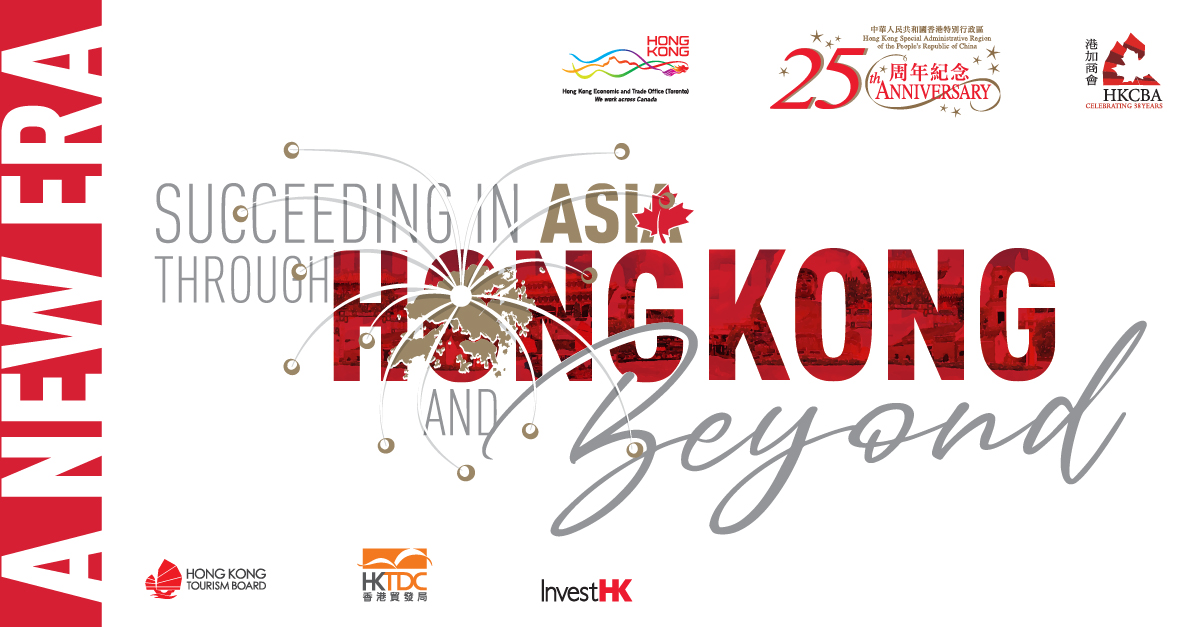 Over the past two years, the pandemic has been an unprecedented shock to businesses worldwide. It has disrupted economic activities and consumption patterns. Simultaneously, some market trends have accelerated while new trends have also emerged. We are witnessing traditional sectors being re-energized by innovative technologies.
These trends fully illustrate that there are business opportunities despite the crisis. Three of these inter-related areas of opportunities are: Innovation, Sustainability and Wellness. In Asia, these developments are further broadened and deepened by China's 14th Five-Year Plan, the Greater Bay Area (GBA) Development and the Regional Comprehensive Economic Partnership (RCEP) Agreement. The opportunities are for businesses from around the world – including Canadian companies – to tap!
This half-day Conference with a Keynote Luncheon is designed to present the latest business opportunities in Asia, share the latest insights from senior business leaders and officials, and suggest strategic and effective ways for Canadian companies to leverage and ultimately to succeed in diversifying their business footprints to Asia via Hong Kong.
Hong Kong is poised to enter a new era of opportunities as it further integrates into the national development, leveraging on its unique strengths while celebrating the 25th anniversary of the establishment of the HKSAR.
Don't miss out and register today!
Partner with us. HKCBA offers a variety of sponsorship levels and benefits. Contact Zoheir@hkcba.com or schong@sonjachongca.com for the sponsorship package as well as event demographics and reach.

For Registration and Other Enquiries, please contact:
Adrienne Ho (adrienne.ly.ho@hktdc.org) or,

Chloe Warren-Garneau (nationaled@hkcba.com)
Meet our 2022 Speakers and Panelists: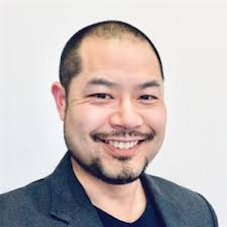 Christopher Chen
Head of Investment Promotion, Invest Hong Kong (Canada)
Board Member of Governors and Co-founder of the International IP Commercialization Council (IIPCC) HK (GBA) Chapter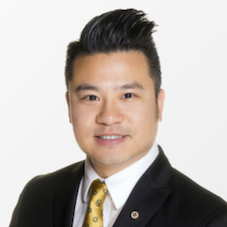 Wayne Leung
CEO, Tappy Tech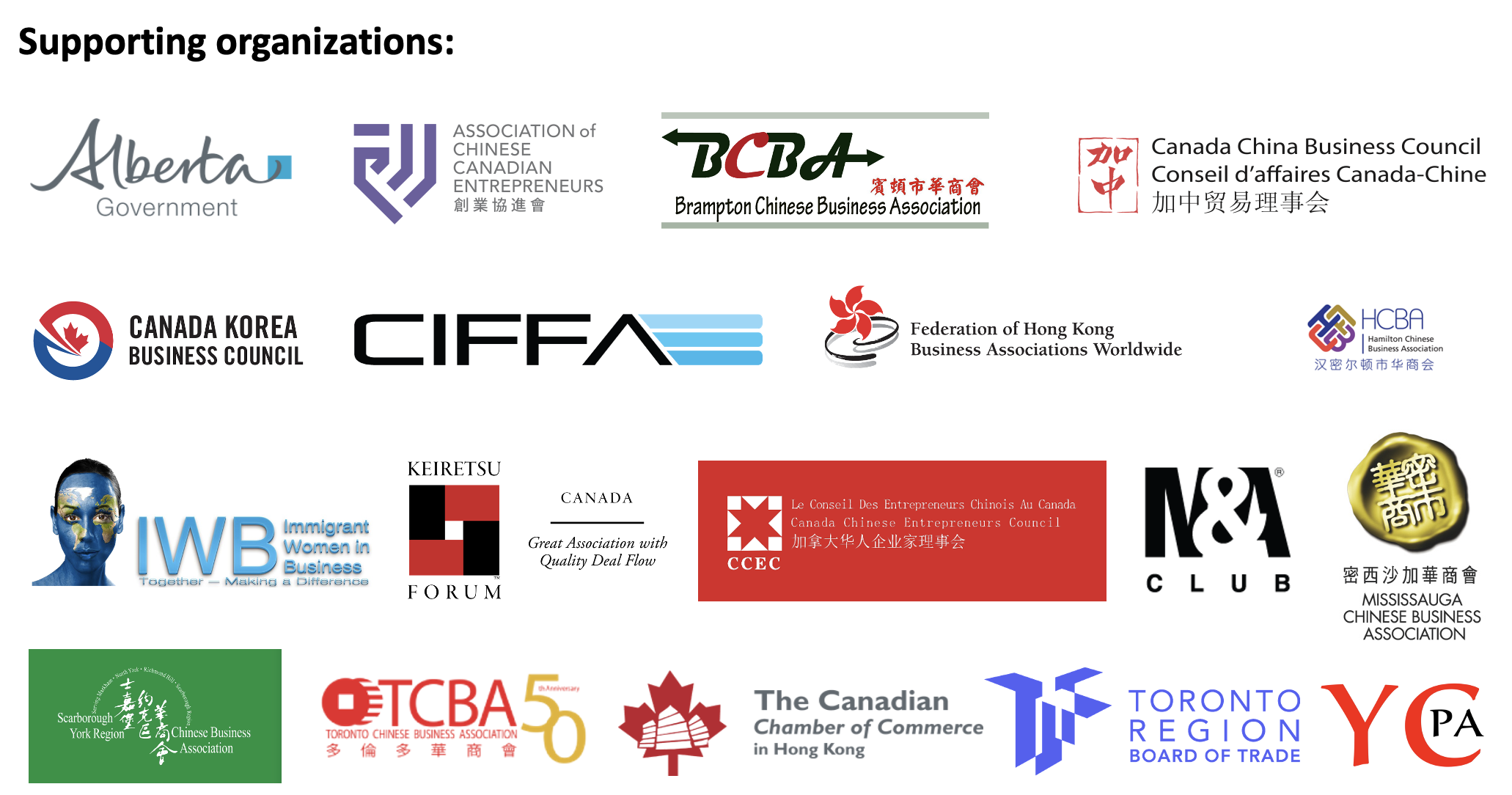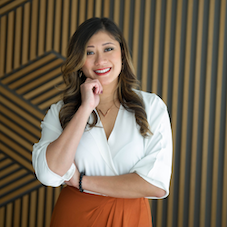 Cindy Ho
Conference Co-Chair
National Chair, Hong Kong-Canada Business Association (HKCBA) and Partner, DS Lawyers Canada LLP
Cindy is the current National Chair of the Hong Kong-Canada Business Association (HKCBA), where she has been involved since 2015 and acted previously as National Vice-Chair, Secretary and Director.
Cindy is also a partner at DS Lawyers Canada LLP and specializes in business law and works in a wide range of fields, including corporate and commercial law, mergers and acquisitions, real estate, leasing, public and regulatory law. She assists corporations in their general business operations by negotiating and drafting agreements. Cindy has an outstanding record involving national and international transactions, with a particular emphasis on China related matters. She supports the firm in its larger files, namely in international trade and customs law, IP and franchise law. She leads numerous share, asset and real estate purchase and sale transactions. Cindy has also assisted many companies in their establishment abroad and accompanied many corporations in their expansion, including Chinese entrepreneurs in Canada as well as Canadian companies in China, and namely in the creation of WFOEs in China and JVs with a Chinese companies. Cindy has already been recognized and awarded with Corporate Lawyer of the Year by the Young Bar of Montreal at its 2019 Gala "Leaders of Tomorrow" and is recognized as a Corporate Rising Star 2021 by The Inside Network.
Giving back and volunteering are Cindy's core values. She has volunteered and fundraised for Héma-Québec, the Montreal Children's Hospital, the Montreal Chinese Hospital. She sits on an advisory committee board of the Future of the Chinatown of the City of Montreal and was involved in various committees for the Young Bar of Montreal between 2014 and 2016. She was President of the Young Chinese Professionals Association where she perpetuated their missions to unite, empower and propel young Asian professionals and entrepreneurs by continuing existing projects and created new programs (such as the first trade mission to China in May 2018), while maintaining partnerships and alliances. She organized and served for several years as President of the Orchid Ball organized by the YCPA, one of the most prestigious events of the Chinese community in Montreal which celebrates Asian Heritage Month. She was a panelist at the 2017 National Women in Business Conference and she organized, in collaboration with the young chambers of commerce of the Island of Montreal, a networking event to discuss key issues such as diversity, retention of talent, equality, etc.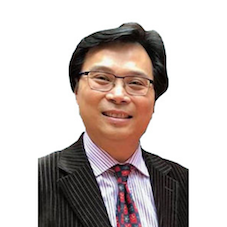 Conference Co-Chair
President, HKCBA GTA Toronto Section and President, C4P Inc.
Joseph is the Founder and President of C4P Inc which is specialized in product design and project development, sales and marketing of innovative products especially those in the green and alternative energy sector. With more than 30 years of experience in the product design and development industries in North America, Asia and Europe, Joseph has successfully worked with many inventors and designers in developing many new products.
Joseph has also been actively involved in many business and volunteer organisations. He is the President of the Hong Kong-Canada Business Association (HKCBA) GTA Toronto Section which actively assists Canadian companies in doing business with Hong Kong and through Hong Kong with other Asian countries. He is the Founder and Immediate Past President of the Oakville Chinese Business Association, the Co-Chair of the Mississauga Community Crime Awareness Day Event for many years and a Board Member of the Mississauga Chinese Business Association. He is currently a committee member of the Peel Region Police Chief's Advisory Committee, and a Director of Safe City Mississauga.
As a Director of the Product Innovation Technology Advisory Committee, Humber Institute of Technology & Advanced Learning, Joseph supports many Canadian university/college graduates in their start-up projects and business. He is a professional mentor for many Canadian industrial design graduates assisting and encouraging them to promote their inventions to the World.
Joseph has received many recognitions including a Canada Senate 150th Anniversary Medal, the 2019 Most Progressive Award from ACCE (Association of Chinese Canadian Entrepreneur). He was also invited by the Canadian Federal Government to join the Team Canada to China in 2015 led by then Prime Minister Steven Harper. He was also invited by the Ontario Government to join the Innovative Industrial Missions to Japan and Korea in 2015, 2017 and 2019.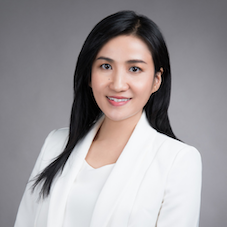 Emily Mo
Conference Hon. Chair and Director, Hong Kong Economic and Trade Office (Toronto) (HKETO)
Emily joined the Government of the Hong Kong Special Administrative Region of the People's Republic of China in 2001 as a member of the Administrative Officer Grade. In December 2018, she took up the Director post in the Hong Kong Economic and Trade Office in Toronto, the mandate of which is to foster closer economic trade ties between Canada and Hong Kong, and also promote bilateral cultural relations and people-to-people ties. Before that she had worked in different offices, including the Home Affairs Department, the then Environment, Transport and Works Bureau, the Security Bureau, the University Grants Committee Secretariat and the Tourism Commission of the Commerce and Economic Development Bureau. Before coming to Toronto, Emily served as the Deputy Head of the Human Resources Planning and Poverty Co-ordination Unit under the Chief Secretary for Administration's Private Office to support the Chief Secretary for Administration for monitoring the implementation progress of policy initiatives on human resources planning and poverty alleviation in Hong Kong. Emily received her Bachelor of Arts degree from the University of Hong Kong.
Senator at Senate of Canada
Senator Victor Oh was born in Singapore and in 1978 immigrated to Canada. In the following years, Senator Oh became a successful entrepreneur and an active community leader in the Greater Toronto Area. Much of his volunteer work focused on building bridges of understanding and collaboration across cultures as well as to helping newcomers from all over the world establish themselves and start their own businesses.
Since his appointment to the Senate of Canada in January 2013, Senator Oh has been committed to advancing the interests and rights of vulnerable groups, including seniors, youth, and migrants, and to promoting economic growth and job creation for generations to come. He has also been involved in various initiatives that celebrate the rich ethnic, religious, and cultural diversity of Canada.
Senator Oh is a current Steering member of the Senate Standing Committee on Agriculture and Forestry, and a member of the Senate Standing Committee on Foreign Affairs and International Trade. He is also the ViceChair of the Canada-Japan Inter-Parliamentary Group in addition to being a member of multiple associations, including the Canadian NATO Parliamentary Association, the Canada-United States Inter-Parliamentary Group, and Canada-Europe Parliamentary Association. He also holds co-chair, vice-chair, and executive member positions in over 14 Parliamentary Friendship Groups, including Canada-Vietnam, Canada-Indonesia, and Canada-Malaysia.
In 2016, Senator Oh was the head of the Canadian parliamentary delegation at the 24th Annual Meeting of the Asia-Pacific Parliamentary Forum (APPF) held in Vancouver, British Columbia. He also joined the Parliamentary Network on the World Bank & International Monetary Fund, which provides a platform for parliamentarians from over 140 countries to advocate for increased accountability and transparency in International Financial Institutions and multilateral development financing.
Senator Oh currently resides in Mississauga with his wife, Rosa. He is the proud father of two sons, Daryl and Derek, and a loving grandfather to three grandchildren.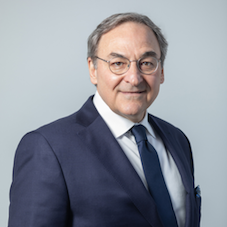 The Honorable Martin Cauchon
Counsel at DS Lawyers Canada LLP
The Honorable Martin Cauchon provides strategic advice to businesses on international partnership and alliances, in particular, with respect to Canada-China. His understanding of the challenges that corporations are faced with in a knowledge-based global economy allows him to assist those involved in various partnerships, whether at a provincial, national or international level.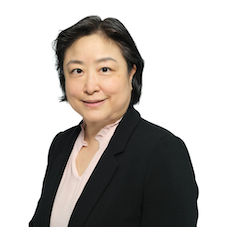 Regina Lai
Director, Americas, Hong Kong Trade Development Council (HKTDC)
Mrs. Regina Lai is the Regional Director, Americas of the Hong Kong Trade Development Council (HKTDC), the statutory body dedicated to exploring opportunities for Hong Kong companies, especially small and medium-sized enterprises (SMEs), and connecting them with business partners around the world. Mrs. Lai is responsible for the formulation and implementation of the Council's promotion activities in Americas, with a view to fostering the business relationship between Hong Kong and the economies in North America and the Latin America.
Mrs. Lai joined HKTDC in 1989 and moved up the ranks to her current position. She has extensive experience working in various capacity ranging from organizing international trade fairs for a variety of industry sectors, to business matching and overseeing the Council's robust databank, to corporate marketing and customer service, and promotion of Hong Kong's merchandise trade and innovation … just to name a few.
Born and raised in Hong Kong, Mrs. Lai graduated from McGill University in Canada with a Bachelor of Commerce degree. Mrs. Lai is married with two children.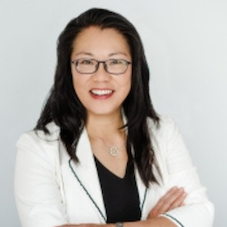 Alexandria Sham
Vice Chairman, Federation of Hong Kong Business Associations Worldwide (FHKBAW)
Alexandria is the current elected Vice Chair for the Federation. She has been involved with the Hong Kong Canada Business Association (HKCBA) since 2002 and is a Past National Chair and current National Director. She is also a member of the Executive Committee of the Federation of Hong Kong Business Associations Worldwide. Previously she held the positions of HKCBA National Secretary and President of HKCBA - Calgary Section. HKCBA has over 1000 members in eight cities across Canada and is a member of the Federation of Hong Kong Business Associations Worldwide.
Alexandria has over 25 years of experience at RBC Financial Group, Canada's largest financial institute. She has developed many corporate and personal client relationships during her career, in roles spanning from Asian Banking, Wealth Management and currently as a Member of the Platinum Advisor Group at RBC Insurance. Ms. Sham has received many industry and corporate sales achievements and awards including Million Dollar Round Table, President's Club and Leaders Awards. Alexandria was nominated by RBC Insurance to be an Olympic Torchbearer for the 2010 Winter Games in recognition of her extensive leadership activities. In 2011, she was invited by the People's Republic of China Chinese to participate in the Discovery Trip to China for Eminent Young Overseas Chinese in acknowledgment of her service in the Calgary community with such varied organizations as the Hong Kong Canada Business Association and the Sien Lok Society of Calgary. Her other community board and volunteer activities include the Board of Orbis Canada and other not for profit groups.
Alexandria is a first generation born Chinese Canadian and she is fluent in Cantonese. Alexandria is married to Robert. Their personal interests include cooking, gardening, bicycling, art and architecture, literature, travel and embracing new cultures.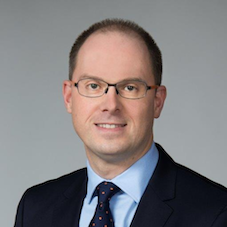 Philip Witherington
Chief Financial Officer, Manulife
Phil Witherington is Chief Financial Officer at Manulife. Prior to this appointment, he was the Interim President & Chief Executive Officer Manulife Asia, where he was responsible for Manulife Asia operations in China, Hong Kong, Indonesia, Japan, Macau, Malaysia, the Philippines, Singapore, Taiwan, Thailand, Vietnam and Cambodia. Phil is a member of Manulife's Executive Committee. Previously, Phil was Chief Financial Officer, Manulife Asia, leading transformational change within the finance function in Asia and providing strong financial leadership to business decisions by influencing divisional strategy and business unit profitability, as well as leading financial due diligence of all merger and acquisition opportunities.
Phil joined Manulife in 2014 and has 20 years of experience in insurance and financial services, in both developed and emerging markets within Asia. Prior to joining Manulife, Phil led finance in Asia Pacific for the Retail Banking and Wealth Management business at HSBC and earlier served as the Deputy Regional Chief Financial Officer for its Asian insurance businesses. Previously, Phil was Vice President Finance at AIA, based in Hong Kong. He also spent a decade with KPMG, based in London and Hong Kong, specializing in financial services audit and advisory services, with a particular focus on life insurance clients.

Phil holds an Executive MBA jointly awarded by the University of Edinburgh Management School (United Kingdom) and the École Nationale des Ponts et Chaussées (Paris, France). He is also a Fellow of the Institute of Chartered Accountants in England & Wales (FCA) and the Hong Kong Institute of Certified Public Accountants (FCPA).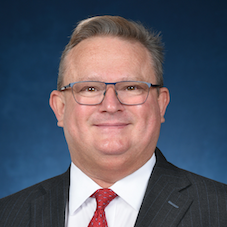 Stephen Phillips
Director-General of Investment Promotion, Invest Hong Kong The Government of the Hong Kong Special Administrative Region
Since 2017, Mr Stephen Phillips has been the Director-General of Investment
Promotion at Invest Hong Kong (InvestHK), the Government Department responsible for attracting and facilitating foreign direct investment into Hong Kong.
In a career focused on Asia for more than thirty years, Stephen has held senior investment banking positions with Deutsche and BZW/Barclays Capital before co-founding a Hong Kong-based group of companies providing IT, financial and consultancy services across Asia. In 2006 became the Chief Executive of the China Britain Business Council, as well as Chairman of the EU China Business Association. He has held a number of non-executive and adviser roles in China.
Mr Phillips holds a BSc in Chemistry and Law from the University of Exeter.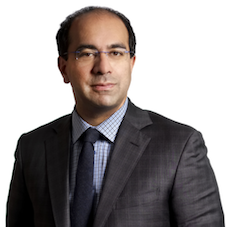 Raj Dewan
Board Director, HKCBA GTA Toronto Section and Partner, McMillan LLP
Rajeev (Raj) Dewan is a leading business lawyer with a thriving capital markets and securities practice. He regularly acts on behalf of high-growth companies in the eSports, health-care / life sciences, mining and technology sectors. Raj provides advice on a variety of matters, including going public transactions, financings, domestic and cross-border M&A, international joint ventures and corporate governance.
As part of McMillan's Hong Kong office, Raj is actively focused on cross-border transactions and listings between Canada and Asia, and regularly advises merchant banks, family offices, public companies and investment banks based in Asia on going public and M&A in North America.
Raj is a recent appointee to the TSX Venture Exchange's Listing Advisory Committee (Ontario), which advises senior management at the TSX Venture Exchange on policy developments and trends in the capital markets. Raj also recently served on the Ontario Securities Commission's (OSC)'s Small and Medium Enterprises (SMEs) Committee, which examined policies and practices affecting SMEs in the interests of capital market efficiency and investor protection.
A charter member and director of the Toronto chapter of TiE Global, an international network of entrepreneurs, Raj is also a mentor and legal advisor to the Toronto chapter of the Founder Institute, the world's largest entrepreneur training and startup launch program.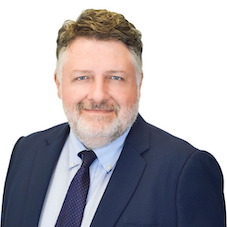 Thomas J. Timmins
Board Director, HKCBA GTA Toronto Section and Partner, Gowling WLG
Tom is a Toronto-based Partner of Gowling WLG. One of Canada's leading renewable energy and infrastructure project lawyers, he has led several of the firm's most significant power sector mandates. These include major Canadian and international transactions, as well as key advisory roles for utilities, governments and project developers. Tom currently serves as the Leader of Gowling WLG's Energy Group and Co-Leader of its China Practice. As the Leader of the Canadian BnR Network Group, Tom has led Canadian delegations to participate in the annual BnR Summits in Hong Kong.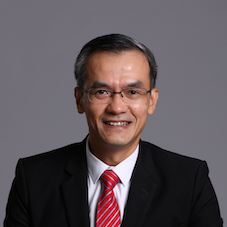 Hugh Chow
Partner, Radiant Tech Ventures Ltd.
From 2018 to 2021, Mr Chow served as the CEO of Hong Kong Applied Science and Technology Research Institute, largest publicly funded applied research institute in Hong Kong with 600 full-time researchers.
Mr Chow is currently a Partner of Radiant Tech Ventures, a Special Advisor of Kumshing Group, Chairman of MICAS Group, and Advisory Board Chair of Jarvis Consulting Group. He also serves on the Management Committee of the Smart Traffic Fund, the Traffic Advisory Committee, the Enterprise Support Scheme Assessment Panel for the Hong Kong Government, and on the Independent Vetting Committee of the Institute of Big Data Governance. An Advisor of the Our Hong Kong Foundation and Hong Kong Technology Advancement Group, Mr Chow is also an Honorary Advisor of the Hong Kong Internet of Things Alliance and the Guangdong-Hong Kong-Macao Bay Area Economic and Trade Association, and serving on the Index Advisory Committee of IX Asia Indexes.
As Guest of Honour at the 88th Congregation for the Faculty of Engineering of the Chinese University of Hong Kong in 2020, Mr Chow also serves on various Advisory Committees at University of Hong Kong and the Chinese University of Hong Kong.
An inventor of 12 international patents, Mr Chow co-founded ViXS Systems Inc. in 2001 and expanded ViXS into 13 countries with 8 R&D centres. ViXS exported over $500M of semiconductor products, systems and licenses worldwide and eventually went public in 2013 on TSX. Mr Chow was also awarded 8 consecutive Deloitte Fast 50, ACCE International Business 2007, Hong Kong Canada Business Achievement 2014.
In 2016, Mr Chow co-founded Pool Global Partners and launched 2 venture funds in quantum, semiconductor, health, big data and other deep tech areas.
Holder of a Bachelor of Science degree in Electrical Engineering from the University of Hong Kong, a Master of Science degree in Electrical Engineering from the University of Colorado summa cum laude, and a Type 9 (Asset Management) License by the Hong Kong Securities and Future Commission, Mr Chow is also a Transport Canada licensed pilot, a marathoner and an Ironman triathlete.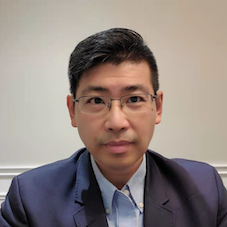 Pan Wong
Board Member of Governors and Co-founder of the International IP Commercialization Council (IIPCC) HK (GBA) Chapter
Mr Pan Wong is a Board Member of Governors and Co-founder of the International IP Commercialization Council (IIPCC) HK (GBA) Chapter, IIPCC is the International NGO, Headquarter is currently based in Hong Kong with Chapters internationally and its mission: promoting/education on the core value of IP, Innovation and Entrepreneurship, IP best practices and standards, and a social network working towards "knowledge is for the betterment of humanity" and commerce.
Pan is currently working for a top Global IP service provider serving clients in North America, the company offers end to end solutions to corporate and Law firms for all of their IP needs. Prior to this, Pan was the Greater Bay Area General of Piece Future in charge of business development and looking after about 30 start-ups in HK, advising them about business plan and IP strategy, also helped them with fundraising and look for strategic partners. Pan was the Head for South East Asia and Hong Kong business for CPA Global (a top IP solution company that handles over 60% of global IP renewal). His responsibilities included advising IP professionals and IP lawyers on matters in IP management strategies and provided support to law firms and corporations throughout the whole IP lifecycle.
Pan has two decades of experience in IT security and IP working in industry leading companies. He frequently represented companies speaking in various seminars and workshops. Prior to IIPCC (GBA) HK, he has volunteered in various Hong Kong originated NGOs and associations in the director roles, helping on fund raising and organizing events for members since 2003. Pan is a Hong Kong native and a graduate of Carleton University in Ottawa, Canada.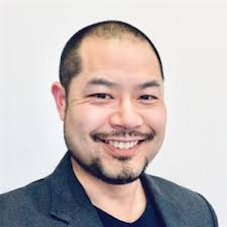 Christopher Chen
Head of Investment Promotion, Invest Hong Kong (Canada)

Christopher is the Head of the InvestHK presence for Canada, operating from the Hong Kong Economic & Trade Office in Toronto. As Hong Kong's trade consul and commercial representative for Canada, he is responsible for all activities driving new business development and direct foreign investment. He comes from a digital financial services background with over 20 years of experience living and working in Asia (Hong Kong, Singapore, Tokyo, and Taipei) working for financial services multinationals and digital marketing consultancies. Originally from Vancouver, he is a post-graduate from the University of British Columbia, with fellowships from National Taiwan Normal University and the ISEAS-Yusof Ishok Institute in Singapore.
CEO, Tappy Tech
With 65 years of watch manufacturing heritage, Mr. Wayne Leung believes in the rapid market expansion of wearable technology products. 12 years ago, with his dedicated vision and mission, Wayne set up his wearable tech business to provide simple tech to his traditional watch customers. By adopting innovative technology, 5 years ago Wayne has endeavoured to make traditional watches to witnessing the incorporation of functions of 1) Contactless Payment, 2) Connecting and storing mobile data & IoT devices into a new kind of wearable product. He managed to blend Financial Technology into its traditional forms of watches and jewelleries. Push payment credentials into NFC chip embedded into virtually any types of wearables.
President and CEO, Canadian Hydrogen and Fuel Cell Association (CHFCA)
Ivette Vera-Perez has over 15 years of experience in the cleantech and environmental technologies sector. Her expertise spans from business development to site engineering, operations, and financing. She holds a Master of Applied Science from the University of British Columbia, and an MBA from McGill University.
Before joining the CHFCA, Ms. Vera-Perez was the National Team Lead for Mitacs's Account Management group and directed a multidisciplinary group of account managers across Canada with the mandate of helping industry secure top talent to advance innovation. She also previously served as the Manager for the Greenhouse Gas Reduction programs at the Ontario Centres of Innovation, where she managed over $275 million in program funding. Ivette also serves on the board of the Ontario Clean Technologies Industry Association (OCTIA).
PROGRAMME
Time

Programme

8:30 – 9 am

Registration and networking

9 – 9:10 am

Welcome Greetings by Conference Co-Chair

Cindy Ho, Nation Chair, Hong Kong-Canada Business Association (HKCBA) and Partner, DS Lawyers Canada LLP

Remarks by VIPs:

Emily Mo, Conference Hon. Chair and Director, Hong Kong Economic and Trade Office (Toronto) (HKETO)

The Hon. Victor Oh, Senator, Canada

Regina Lai, Director, Americas, Hong Kong Trade Development Council (HKTDC)

Alexandria Sham, Vice Chairman, Federation of Hong Kong Business Associations Worldwide (FHKBAW)

9:10 – 9:35 am

Opening Remarks

Stephen Phillips, Director-General of Investment Promotion, Invest Hong Kong, Government of the Hong Kong Special Administrative Region

(Insights on the latest Hong Kong advantages for Canadian companies to leverage to diversify their business footprints to Asia)

9:35 – 10:20 am

Panel Session 1: "Hong Kong's Road to Sustainability and Implications for Canadian Companies"

Session Presenting Sponsor: Great Gulf

(Sharing of insights and experience by the panelists on Hong Kong's role and advantages as a regional integrated hub for sustainability. Discussion on how Canadian companies can tap the opportunities)

Panel Session Chair:

Thomas Timmins, Board Director, HKCBA GTA Toronto Section and Partner, Gowling WLG

Panelists:

Hugh Chow, Partner, Radiant Tech Ventures Ltd.

Ivette Vera-Perez, President and CEO, Canadian Hydrogen and Fuel Cell Association (CHFCA)

Andrew Yui, Director, Canada, Hong Kong Trade Development Council (HKTDC)

10:20 – 10:35 am

Coffee Break and Networking

10:35 – 11:20 am

Panel Session 2: "Accelerating Innovation and Digital Transformation in Asia"

(Sharing of insights and experience by the panelists on Hong Kong's role as the innovation and investment hub in Asia. Discussion on how Canadian companies can tap the opportunities)

Panel Session Chair:

Raj Dewan, Board Director, HKCBA GTA Toronto Section and

Partner, McMillan LLP

Panelists:

Christopher Chen, Head of Investment Promotion,

Invest Hong Kong (Canada)


Wayne Leung, CEO

Tappy Technologies Canada Inc.

Pan Wong, Governor and Co-founder

International IP Commercialization Council – Hong Kong (GBA) Chapter

11:20 am – 12:20 pm

Networking and visit to the stands of sponsors and co-organizers

12:20 pm –

1:50 pm

Keynote Luncheon

Luncheon Chair

The Honourable Martin Cauchon, Counsel at DS Lawyers Canada LLP

Luncheon Speaker:

Philip Witherington, Chief Financial Officer, Manulife

1:50 pm

Thank-you Remarks by Conference Co-Chair Joseph Chaung, President, HKCBA GTA Toronto Section and President, C4P Inc.

2 pm

Adjournment of Conference and Luncheon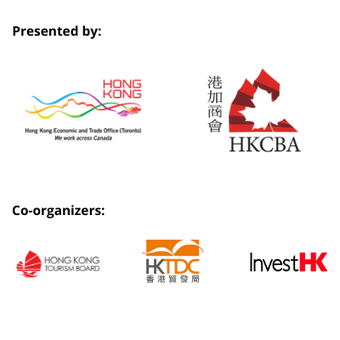 1 King St W, Toronto, ON M5H 1A1