Event Details
2023 HKCBA Annual National Conference
Hello Hong Kong: Your Gateway to Business in Asia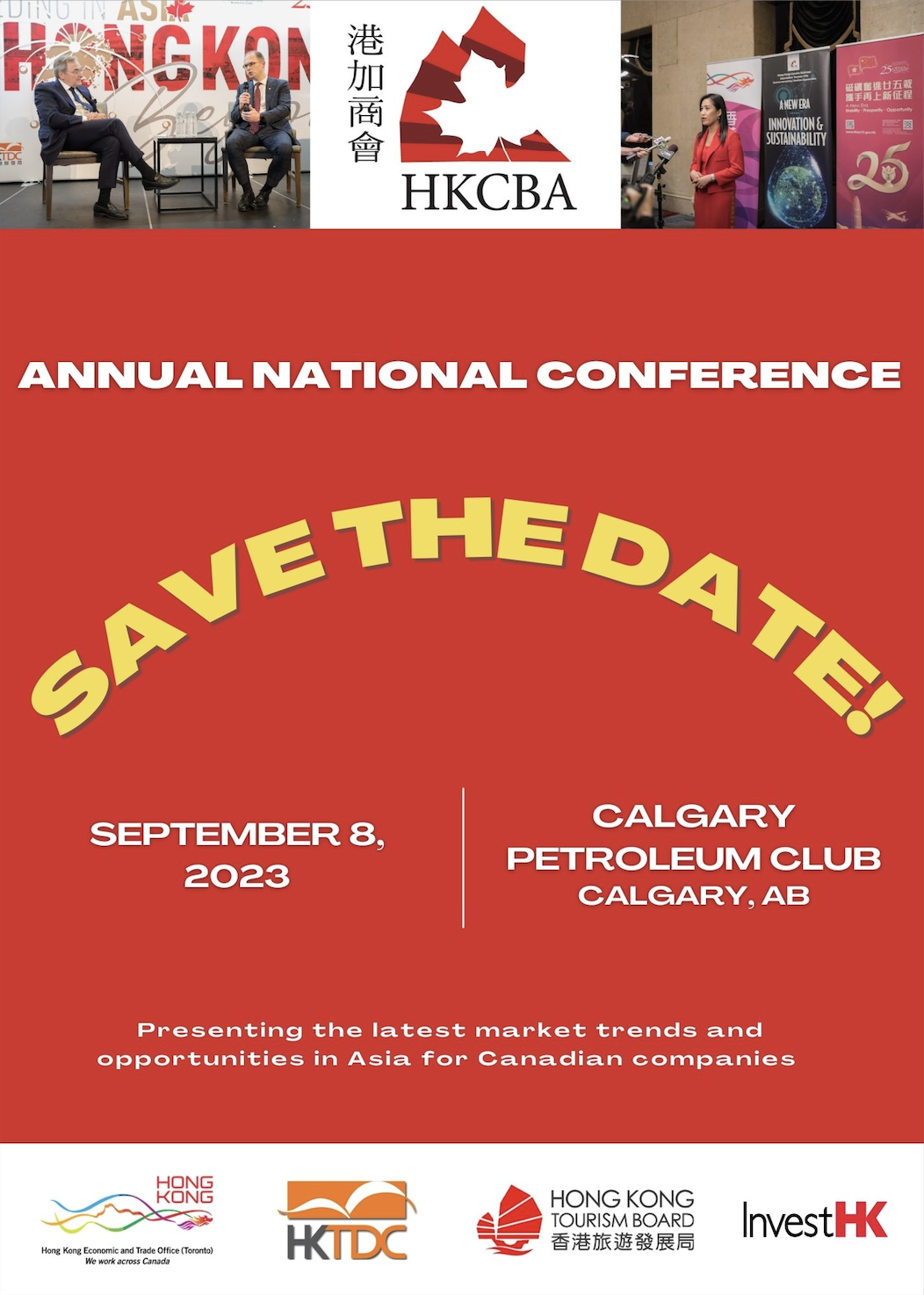 This half-day Conference with a Keynote Luncheon and Cocktail Reception is designed to present the latest business opportunities in Asia to Canadian companies.
Together with sponsors, supporters and multiplier partners, HKCBA will encourage and provide advice and deliverables to these companies to tap the potentials strategically. The pandemic in 2020- 2021 had greatly disrupted business activities and consumption patterns. But at the same time, certain market trends had accelerated while new trends had also emerged. In the post-COVID era, we are witnessing traditional sectors continue to be re-energized by innovative technologies. The trends fully illustrate that there are business opportunities in the new normal.
This HKCBA signature event will focus on such areas of opportunities as: Energy Transition and Environment, and success stories of Canadian companies. As these developments in Asia are further broadened and deepened by China's 14th FiveYear Plan, the Greater Bay Area (GBA) Development and the Regional Comprehensive Economic Partnership (RCEP) Agreement, the opportunities are for Canadian companies to capitalize on.
This Conference, Luncheon, and Cocktail Reception will be attended by executives from Canadian corporations, SMEs and start-ups from across Canada.
Programme
Time

Programme Outline

11:30 – 12 noon

Registration

12 – 12:30 pm

Welcome Greetings by Conference Co-Chair

Ben Leung, President, Hong Kong-Canada Business Association (HKCBA) Calgary Section and Executive Director, Chief Financial Officer, Insignia Energy Ltd

Remarks by VIPs:

Emily Mo, Conference Hon. Chair and Director, Hong Kong Economic and Trade Office (Toronto) (HKETO)

Liying Zhao, Consul General of the People's Republic of China in Calgary

Rachael Bedlington, Consul General of Canada in Hong Kong and Macao

Andrew Yui, Director, Canada, Hong Kong Trade Development Council (HKTDC)

Alexandria Sham, Vice Chair, Federation of Hong Kong Business Associations Worldwide (FHKBAW)

12:30 – 1:30 pm

Luncheon and Keynote Address

1:30 – 1:45 pm

Coffee Break

1:45 – 3:00 pm

Panel Session 1 – Energy and Environment Panel

(Sharing of insights and experience by panelists on the new opportunities in Hong Kong as it seeks to become a leader in green finance and innovation. Discussion on how Canadian companies can tap these opportunities to accelerate efforts in energy transition and to support the Governments' climate strategies)

3:00 – 3:30 pm

Coffee Break and Networking

3:30 – 4:45 pm

Panel Session 2 – Success Stories

(Sharing of insights and experience by the panelists on the key drivers behind the success of doing international business in Hong Kong. Discussion on how Canadian companies can tap these opportunities)

4:45 – 5:00 pm

Conference Concluding Remarks by:

Cindy Ho, Conference Co-Chair and Partner, DS Lawyers Canada

Conference Programme Ends

5:00 pm – 7:30 pm

Cocktail Reception

Welcome Remarks by:

Cindy Ho, Conference Co-Chair and Partner, DS Lawyers Canada

"Hello Hong Kong" interactive game hosted by Hong Kong Tourism Board

7:30 pm

Adjournment of Full Programme
Speakers
Chairman and CEO, Boardwalk REIT
He was born and raised in Calgary. At age 21, he graduated from the University of Calgary with a Bachelors of Science in Civil Engineering. In 1984, Sam and brother Van started and founded Boardwalk Properties Co. Ltd. He is a provider of multi family rental housing homes. His company Boardwalk went public with Boardwalk Equities Inc. in 1994. Boardwalk Equities Inc. converted into a Real Estate Investment Trust in 2004 and tirelessly strives to be Canada's friendliest publicly listed multi-family provider where love always lives, with over 33,000 rental units representing over 28 million net rentable square feet. Sam, as Chairman and CEO, serves the Boardwalk team consisting of over 1,500 associates located in 5 provinces.
Sam is a Fellow of the Real Estate Institute (FRI) and a Certified Property Manager (CPM) and over the years has been the recipient of numerous awards, including the Top 40 Under 40 award, Western Canada's Real Estate Entrepreneur of the year award, the Pinnacle award and the Canadian Governer General, in recognition of Queen Elizebeth's 50th Anniversary Golden Jubilee Medal and 70th Anniversay Platinum Jubilee Medal, both in recognition of public service. Sam enjoys to serve the communities less fortunate and is a Director, volunteer and supporter of the Jesus Loves You Society neighbourhood soup kitchen for homeless families, past member of the President of the University of Alberta advisory group, past member of the Queen's School of Business Dean's advisory board. Original board member of Calgary Homeless Foundation, first organization in Canada to adopt a 10 year plan to end homelessness, Member on the Resolve Committee to end homelessness which raised over $100M for homeless housing as part of the 10 year plan. Sam is married to Melissa and has four children.
President and Chief Operating Officer, Birchcliff Energy Ltd.
Mr. Carlsen is the President and Chief Operating Officer of the Corporation and is responsible for overseeing Birchcliff's day-to-day operations. He is a Professional Engineer with over 20 years of experience in the oil and natural gas industry, including in the areas of executive leadership, engineering, operations, finance, acquisitions and divestitures, business development, marketing and sustainability.

Mr. Carlsen joined Birchcliff in 2008 and served as the Vice President, Engineering of the Corporation from July 2013 to December 2021. Prior to his appointment as Vice President Engineering, he held a number of roles with Birchcliff with increasing responsibility. Prior to joining Birchcliff, Mr. Carlsen was the Senior Engineer at Greenfield Resources Ltd. and held various engineering positions at both Encana Corporation and PanCanadian Petroleum Ltd.

Mr. Carlsen holds a Bachelor of Science degree in Chemical Engineering from the University of Saskatchewan and is a member of APEGA.
CEO and President, KORITE
David Lui is an accomplished global brand and entrepreneurial leader renowned for turning brands into profitable market share leaders.
With a wealth of experience in leading public and private organizations in complex retail, digital and consumer environments, his impressive portfolio includes developing global award-winning marketing campaigns, scaling online e-commerce brands, and being named CEO of the twelfth Fastest Growing Company in Canada's PROFIT100, First for Fastest-Growing Company in British Columbia, Canada, CIBC's Top Job Creator in Canada, winner of the BDC Young Entrepreneur Award, and a Business in Vancouver Forty under 40. In 2022, he was also ranked 11th in the Global CEO Award.
David is currently the CEO and President of KORITE International, a company headquartered in Calgary, Alberta. The company has an omnichannel presence of fine jewellery and art sold in over 28 countries and operates the most significant commercial Ammolite mine in the world.
David has significantly impacted the retail industry and community through his involvement as an investor and board member. He has served on the Board and Governance Committee for Hypertension Canada, the Retail Leadership Committee for the Canadian Marketing Association, the Marketing Advisory Committee for the Retail Council of Canada, and currently as a Board Member and Chair of the Marketing Committee for Theatre Calgary.
He holds an MBA from the Ivey Business School at Western University. His dedication to the industry and community has been invaluable.
Moderators
Vice President, Business Development. SixRing Inc.
Ron Hoffmann joined Calgary-based bio industrial tech firm SixRing Inc in the fall of 2021, following more than 35 years of diverse professional experience, including leadership positions in Canada's diplomatic service, and federal and provincial governments. As a Canadian diplomat Ron has served in six countries spanning four continents, with extensive experience in Europe, the Middle East, Asia and Africa. His roles including Senior Trade Commissioner, Director General of Strategic Policy, Director of Defense and Security Policy, and Senior Advisor to two Canadian foreign ministers.
Ron has served as Ambassador in Afghanistan at the height of Canada's engagement and as Ambassador in Thailand with cross accreditation to Cambodia, Myanmar and Laos. His other postings were in China, the United Kingdom, the Netherlands and South Africa. Since 2014 Ron has served Alberta as Senior Representative to Asia based in Hong Kong, and then as Interim CEO and then COO of Invest Alberta tasked with standing up the corporation in its initial year and supporting several major new investments into the province, including in various energy sub-sectors. While based in Hong Kong, Ron was elected Vice Chairman of the Canadian Chamber of Commerce from 2015-2019. He is a frequent commentator and lecturer on foreign policy, international affairs and government.
Meet our Partners and Sponsors
Get in touch with us to build custom sponsorship program and stay connected with your audience throughout the year with our year-round events.
For details, please contact ben.leung@insigniaenergy.ca or cho@dsavocats.ca
Presented by: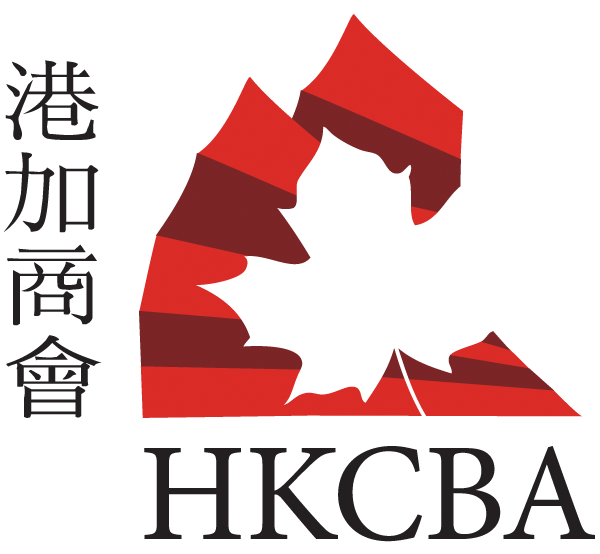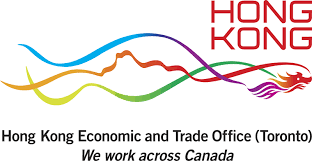 Co-organizers: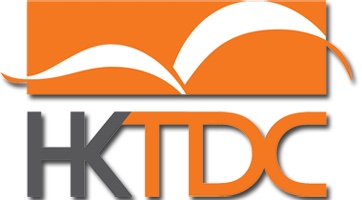 Gold sponsor:


Silver sponsor: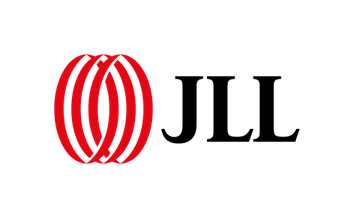 Sponsorship packages
Get in touch with us to build custom sponsorship program and stay connected with your audience throughout the year with our year-round events.
For details, please contact ben.leung@insigniaenergy.ca or cho@dsavocats.ca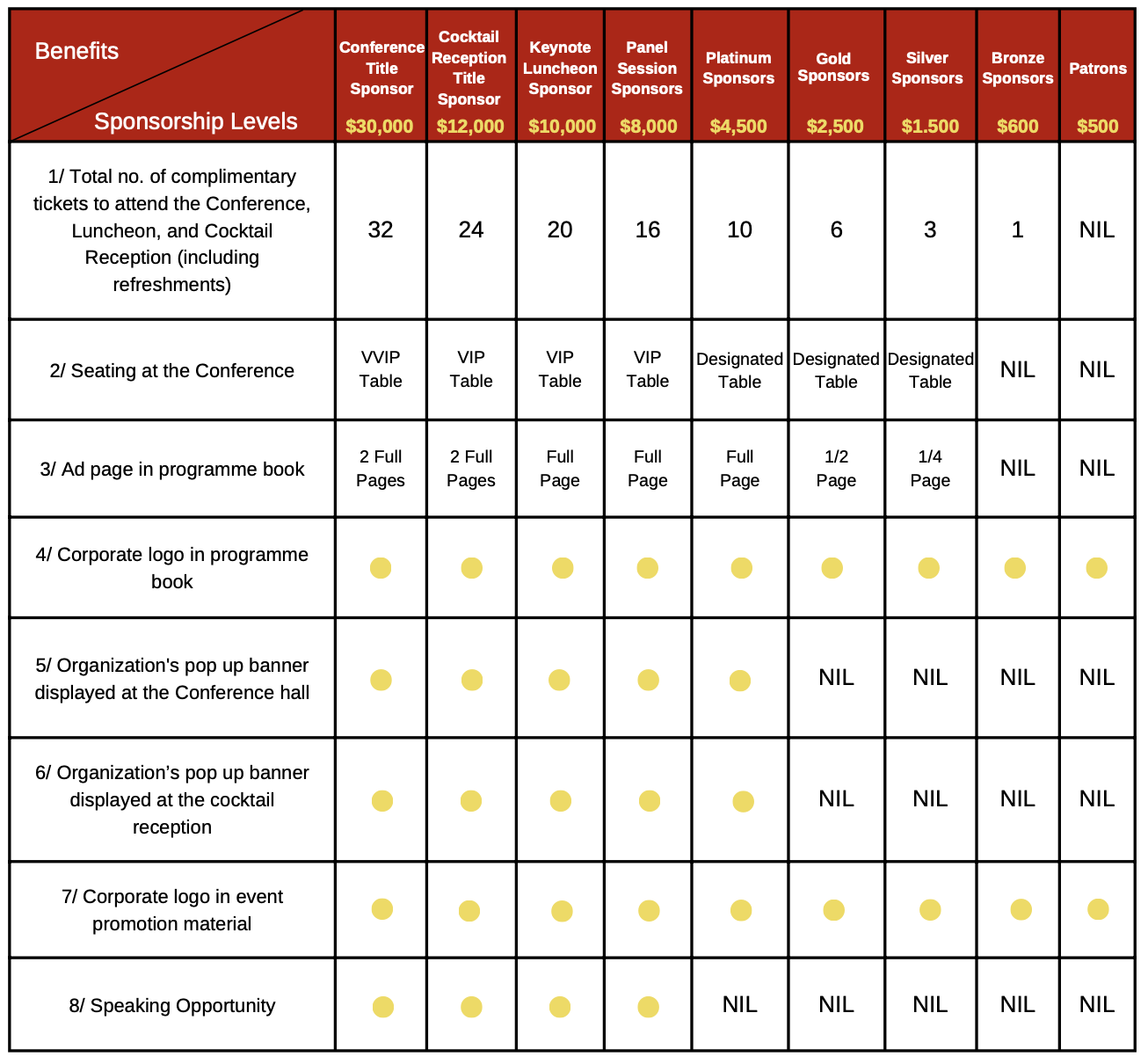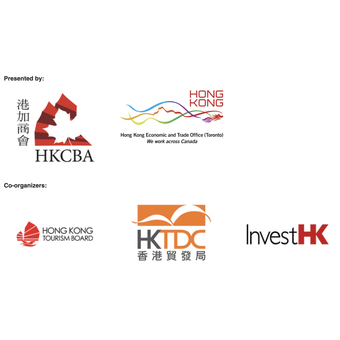 319 5 Ave SW, Calgary, AB T2P 0L5, Canada