Event Details
Is your organization interested in expanding to Asia? Are you active in Hong Kong or China and on the hunt for additional business opportunities? Looking to stay ahead of the curve with your China strategy?
2017 marks the 20th anniversary of Hong Kong's handover from the United Kingdom to the People's Republic of China. Over the last two decades, Hong Kong and Canada have strengthened both cultural and economic ties; Hong Kong is host to Canada's largest expat community and ranks as Canada's 8th principal export market.
Looking ahead at the next 20 years, the HKCBA 2017 National Conference will:
Delve into past, present and future developments in Hong Kong-Canada relations
Craft a dialogue on current trends in Hong Kong-Canada and China-Canada economic developments
Share insights from Canadian companies on how they took advantage of the Hong Kong gateway to China, Asia and the rest of the world
Support budding Canadian entrepreneurs in getting their product to market through our National Investment Pitch Competition
Last year's conference played host to over 220 attendees invested in doing business between Canada and Asia, welcomed speakers from across Canada, North America and Hong Kong as well as supported propelling young entrepreneurs' business ideas linking Canada to Hong Kong.
HKCBA is pleased to offer out of town participants preferential pricing with the Hyatt Regency Vancouver. Booking details can be found here.
Thursday, June 1, 2017
5:00 pm - 7:00 pm: Pre Conference Meet and Greet
Join us to connect with speakers, our Hong Kong partners and conference attendees, as well as register for the conference.
Location: Seymour/Grouse/Stanley - 34th Floor, Hyatt Regency Vancouver, 655 Burrard Street, Vancouver, BC V6C 2R7
Friday, June 2, 2017
Location: Plaza Ballroom - 2nd Floor, Hyatt Regency Vancouver, 655 Burrard Street, Vancouver, BC V6C 2R7
8:00 am: Registration
8:30 am: Welcome Address
8:45 am - 9:45 am: Plenary Session - Hong Kong & Canada - Past, Present and Future
9:45 am: Networking Break
10:00 am - 11:00 am: Breakout Panels #1 (Film and TV) & #2 (Agriculture and Agrifood)
11:00 am: Networking Break
11:15 am - 12:15 pm: Breakout Panels #3 (Transportation and Logistics) & #4 (Retail and Consumer Trends in Hong Kong and Greater China)
12:15 pm: General Announcements
12:30 pm - 1:45 pm: Luncheon and Keynote Speaker
2:00 pm - 4:00 pm: National Investment Pitch Competition
Highlighting Canada's entrepreneurial spirit, our flagship National Investment Pitch Competition features six post-secondary student teams who will pitch their business ideas, leveraging the "Canada - Hong Kong Advantage", live to conference attendees and a panel of seasoned professionals for their shot at $50,000 in cash and prizes. Click here for more information.
4:00 pm - 4:30 pm: Awards Ceremony and Wrap up
Saturday, June 3, 2017
9:00 am - 10:30 am: Annual General Meeting (Members Only)
Members are invited to join in on discussions about HKCBA's strategic priorities and initiatives as well as participate in this years AGM. This session will give you an opportunity to connect with the association's national and regional directors.
Location: Plaza Ballroom B/C - 2nd Floor, Hyatt Regency Vancouver, 655 Burrard St, Vancouver, BC V6C 2R7
Votre entreprise envisage-t-elle d'étendre ses activités en Asie? Elle est active à Hong Kong ou en Chine et est à la recherche de nouvelles opportunités d'affaires? Vous souhaitez que votre stratégie pour la Chine demeure à l'avant-garde?
La conférence nationale de l'ACHKC vous permettra de découvrir les plus récentes tendances à Hong Kong, en Chine et en Asie, célèbrera les initiatives commerciales fructueuses entre le Canada et Hong Kong, et permettra l'échange de points de vue concernant l'environnement favorable aux jeunes entreprises – apprenez-en davantage sur les opportunités pour le Canada.
Nous mettrons également en lumière l'esprit entrepreneurial du Canada grâce à notre compétition nationale de présentations portant sur l'investissement. Six équipes d'étudiants de niveau postsecondaire présenteront leurs idées d'affaires, mettant de l'avant « l'avantage Canada – Hong Kong », en direct devant les participants de la conférence et un panel de professionnels expérimentés, pour courir la chance de gagner 50 000 $ en argent et en prix.

Lieu : Hyatt Regency Vancouver, 665 Burrard Street, Vancouver, Colombie Britannique
Date : 1 au 3 juin 2017
Coût : 100 $ pour les membres | 150 $ pour les non-membres

Aperçu général du programme

1 juin 2017 (19 h à 21 h) : Accueil et rencontre pré-conférence
2 juin 2017 (8 h – 16 h 30 ) : Conférence nationale l'ACHKC
3 juin 2017 (9 h à 13 h 30) : Réunion du Conseil national et assemblée générale annuelle

Pour de plus amples renseignements et pour obtenir toutes les mises à jour, veuillez visiter notre site Web ou nous écrire à l'adresse suivante : nationaled@hkcba.com
En collaboration avec le Hyatt Regency Vancouver nous sommes heureux d'offrir un rabais exclusif aux participants venant de l'extérieur sur le séjour à l'hôtel. Pour tous les détails, veuillez cliquer ici.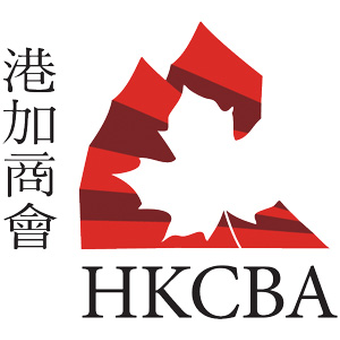 Hyatt Regency Vancouver, 655 Burrard St, Vancouver, BC V6C 2R7, Canada