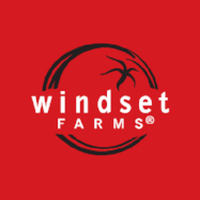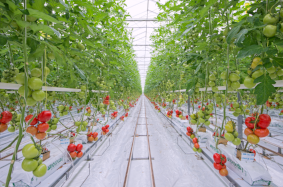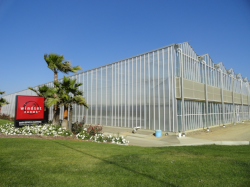 HK-Canada Connector: Windset Farms
In our inaugural edition of the HK-Canada Connector, we share Windset Farms' success story on their expansion to Asia. Read on to learn more about the company, why they chose Hong Kong, and what's up next in their global expansion plans.
Tell us a bit about your company and how Asia factors in.
Windset Farms is one of North America's largest producers and marketers of greenhouse grown produce. We are based in Delta, British Columbia and have growing operations in Santa Maria, California as well as partner growers in Mexico.
Our diverse portfolio of products, which include a variety of tomatoes, cucumbers, peppers, eggplants and lettuces, appeal to a broad spectrum of end consumers. We employ sustainable and socially responsible practices in all levels of our operations to ensure consistent, high quality produce is grown. Currently, we supply every major retailer in Western Canada and the United States. In recent years, as our domestic markets became more saturated, we looked elsewhere for opportunities to expand our consumer base. Asia presents a huge potential market which is relatively untapped in our categories. With a massive population, emerging markets and improving standards of living in many countries, we see Asia as the next strategic outlet for our products.
Why did you choose Hong Kong?
Hong Kong offers a unique set of benefits that makes it a very attractive market for Windset Farms. Hong Kong's dynamic economy is driven by the principles of free trade and investment. Low barriers to entry, limited regulation and the widespread use of English make it a relatively easy market to operate in. Currently, all Windset products are exportable to Hong Kong. Limited domestic supply, shifting consumer behaviour towards health-conscious food choices and an increasing population have all heightened the demand for fresh, imported vegetables. Canadian fruit and vegetable producers have an international reputation for supplying high quality, sustainably grown products. As a result, Windset has experienced consistent year over year growth since it entered the market in 2014. In addition, multiple direct, daily flights and sound infrastructure provide great flexibility in minimizing transit time. In fact, despite the seemingly vast geographical distance between Asia and North America, transit times to Hong Kong are significantly shorter than many of our Canadian and American customers. Its favourable location makes it a strategic gateway to Mainland China and other nearby economic hubs.
Can you share a challenge your company faced and how you overcame it?
Market access continues to be a challenge for our export program. Only a select few countries in Asia currently allow Canadian and American hothouse imports. Over the years, we have garnered much interest and attention from nearby countries particularly in Southeast Asia and from Mainland China. Unfortunately, we have been unable to pursue opportunities in these markets based purely on these restrictions. Gaining market access to a country can be an extremely lengthy and tedious process. Windset played a critical role in opening the Japanese market to Canadian bell peppers, a process that took over 25 years to complete. We, subsequently, became the first Canadian company to successfully export bell peppers to Japan. We intend to do the same with Mainland China for Canadian peppers and tomatoes. Currently, we sit on the working group that aims to gain market access to the Mainland. We plan to continue to work closely with various government bodies and agencies to make this process as speedy and fluid as possible.
What's next?
We are looking to expand our reach into Asia even further. We currently export to Hong Kong, Japan and Taiwan. We are constantly exploring and researching new opportunities. Our next target market is Singapore. Similar to Hong Kong, it plays a pivotal role as an open, attractive and stable business center in the heart of Asia. As previously mentioned, we will also continue our efforts to open the market to the Mainland.
---