Event Details
Is your organization interested in expanding to Asia? Are you active in Hong Kong or China and on the hunt for additional business opportunities? Looking to stay ahead of the curve with your China strategy?
Free trade agreements, with particular focus on China and the Asia Pacific region, are becoming a hot topic in the effort to diversify Canada's global reach. With a wealth of opportunities just a continent away, what role does Hong Kong play going forward as companies look to access these new frontiers?
The 2018 HKCBA National Conference will:
Delve into practical developments in Hong Kong-Canada relations

Craft a dialogue on current trends in Hong Kong, China and greater Asia as they relate to international businesses

Share insights from Canadian companies on how they are taking advantage of Hong Kong in their global expansion efforts

Support budding Canadian entrepreneurs in getting their product to market through our National Investment Pitch Competition
Last year's conference played host to over 200 attendees invested in doing business between Canada and Asia, welcomed speakers from across Canada, North America and Hong Kong as well as supported propelling young entrepreneurs' business ideas linking Canada to Hong Kong.
Friday, May 25, 2018
Location: Place du Canada, Fairmont Queen Elizabeth
9:00 am - 11:00 am: National Investment Pitch Competition
Highlighting Canada's entrepreneurial spirit, our flagship National Investment Pitch Competition features six post-secondary student teams who will pitch their business ideas, leveraging the "Canada - Hong Kong Advantage", live to conference attendees and a panel of seasoned professionals for their shot at $50,000 in cash and prizes. Click here for more information.
12:00 pm - 5:45 pm: HKCBA National Conference
6:00 pm - 8:00 pm: Awards Ceremony and Networking Reception
Saturday, May 26, 2018
Location: Av. Laurier, Fairmont Queen Elizabeth
9:00 am - 10:30 am: Annual General Meeting (Members Only)
Members are invited to join in on discussions about HKCBA's strategic priorities and initiatives as well as participate in this years AGM. This session will give you an opportunity to connect with the association's national and regional directors.
Votre entreprise envisage-t-elle d'étendre ses activités en Asie? Elle est active à Hong Kong ou en Chine et est à la recherche de nouvelles opportunités d'affaires? Vous souhaitez que votre stratégie pour la Chine demeure à l'avant-garde?
Les accords de libre-échange, particulièrement avec la Chine et la région de l'Asie-Pacifique, sont au cœur des discussions entourant les efforts de diversification de la portée mondiale du Canada. Compte tenu des innombrables possibilités qui se présentent de l'autre côté du Pacifique, quel rôle jouera Hong Kong auprès des entreprises qui tenteront d'étendre leurs activités vers ces nouveaux marchés?
La Conférence nationale de l'ACHKC 2018 propose :
un examen approfondi de l'évolution des relations entre le Canada et Hong Kong;

une occasion de discuter des tendances qui se dessinent actuellement à Hong Kong, en Chine et dans l'ensemble de l'Asie, et de leur influence sur le commerce international;

un échange d'idées sur les façons dont les entreprises canadiennes tirent actuellement parti de Hong Kong dans leurs efforts d'expansion internationale; et

un soutien aux entrepreneurs canadiens émergents pour la mise en marché de leurs produits, dans le cadre de notre compétition nationale de présentations d'affaires.
Aperçu général du programme

25 mai 2018 (9 h – 20 h) : Conférence nationale l'ACHKC
26 mai 2018 (9 h à 10 h 30) : Réunion du Conseil national et assemblée générale annuelle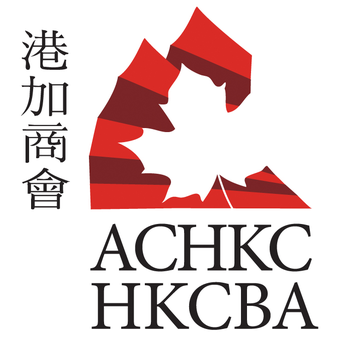 Fairmont Queen Elizabeth, 900 Boulevard René-Lévesque O, Montréal, QC H3B 4A5, Canada