Event Details
In an ever-changing international business landscape, Hong Kong continues to play a vital role in tapping Asia's growing middle-class. Previously inaccessible supply chains are freed up, creating a wave of opportunities for market diversification. Learn how best to position your business to benefit from emerging developments in the Asia Pacific region.
The 2019 HKCBA National Conference will:
Delve into why the time is now to take advantage of the Hong Kong platform when looking at expansion in Asia
Showcase Canadian business opportunities within the Greater Bay Area and Belt and Road Initiative
Explore strategies companies can use to conquer trade with Asia
Craft a dialogue on investment trends when looking to attract funding from Hong Kong
Create opportunities to network with corporate leaders, entrepreneurs and government officials from across the country
The Conference is ideal for startups, SMEs and corporations alike interested in expanding to or attracting project funding from Hong Kong, active in Asia seeking to propel growth or seeking that competitive advantage in their international strategy.
Visit our event page for speaker and program updates.
**Non-member ticket price includes a complimentary annual membership to HKCBA Toronto.
Room : Markham Ballroom, Ground Floor
9:00 am - Registration
9:30 am - Welcome Address
Emily Mo, Director, The Hong Kong Economic & Trade Office (Toronto)
ZoheirHasanbhai, President, The Hong Kong-Canada Business Association (GTA Section)
CouncillorAlan Ho, Chair of Culture and Economic Development, City of Markham
9:45 am – 10:45 am - Panel 1: Optimal Time to Think Asia, Think Hong Kong again
To examine the role that Hong Kong plays as a source and target of trade and investment between Canada and Hong Kong
Moderator: Norman P.J. Morris, President, NMGC
Callan Anderson, Executive Director, Hong Kong Corporate Services Group
Joseph Chaung, President, C4P Inc.
Brahm Elkin, Founder and President, M&A Club
Adrienne Ho, Marketing Manager, Hong Kong Trade Development Council (Toronto)
10:45 am – 11:45 am - Panel 2: Conquering Market Diversification in Asia
To explore why and how Canadian SMEs' are successfully doing business in Hong Kong, China and Asia
Moderator: Barry Macdonald, Chair of the Board, Chartered Professional Accountants of BC
Hans Bathija, Regional Director, Canada, Shadow Factory
Sarah Kutulakos, Executive Director, Canada China Business Council
Karen Mak, Chief Executive Officer, dkstudio architects inc.
Andrew Skinner, Country Head of Global Trade and Receivables Finance, HSBC Bank Canada
12 noon – 1:30 pm - Luncheon and Keynote Speech
Moderator: Sonja Chong, Co-Chair, 2019 HKCBA National Conference
The Honourable Mary Ng, Minister of Small Business and Export Promotion
1:45 pm – 3:00 pm - Panel 3: Belt and Road Initiative, Greater Bay Area, Express Rail Link
To deliberate the opportunities of the Belt and Road Initiative and the Guangdong-Hong Kong-Macao Greater Bay Area, particularly in light of recent new infrastructure developments in Hong Kong including the Express Rail Link and Hong Kong-Zhuhai-Macao Bridge
Moderator: Bob Armstrong, President, Armstrong Trade and Logistics
Evan Due, Senior Fellow, School of Public Policy and Global Affairs, Institute of Asian Research, University of British Columbia
Florence Tsang, Deputy Director, The Hong Kong Economic & Trade Office (Toronto)
Derek Vanstone, Global Director Government and Regulatory Affairs, Hatch
Video: Hong Kong Hub for Rare Resource Company (Speaker: Martin Bunting, CEO, Korite International Inc)
3:30 pm – 4:30 pm - Panel 4: Funding and expansion opportunities in Hong Kong
To support growing and budding Canadian entrepreneurs in getting funding from Hong Kong and Canada
Moderator: Raj Dewan, Partner, Capital Market & M&A, McMillan LLP
Andrea Clements, Director, Aerospace, Automotive, Defense and ICT, Global Affairs Canada
Alison Nankivell, Vice President, Fund Investments and Global Scaling, Business Development Bank of Canada
Shirley Wong, Head of Investment Promotion, Canada, Invest Hong Kong
4:30 pm – 4:45 pm - Closing Remarks
Craig Lindsay, National Chair Hong Kong-Canada Business Association
Room : Markham Foyer, Ground Floor
5:00 pm – 7:00 pm - 35th Anniversary Networking Reception
5:10 pm : Keynote address by HSBC Bank Canada, Exclusive Reception Sponsor
5:15 pm : Pig Cutting Ceremony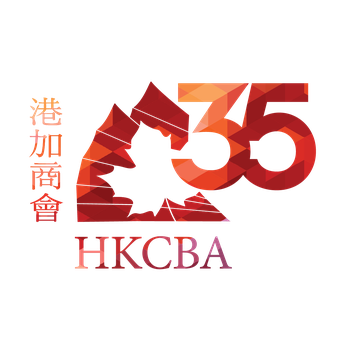 Hilton Toronto/Markham Suites Conference Centre & Spa, 8500 Warden Ave, Markham, ON L6G 1A5