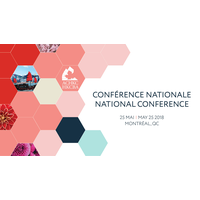 Market Diversification: How to factor Asia into your business's growth strategy
In the quest for market diversification, Canada has been increasingly looking to the Asia Pacific region in its global expansion efforts. With the signing of the Comprehensive and Progressive Agreement for Trans-Pacific Partnership, renegotiations of the North American Free Trade Agreement and chatter of launching talks for a China–Canada Free Trade Agreement, creating opportunities for Canadian business abroad has certainly been a focal point so far in 2018.
China has impressed the globe with its economic growth over almost four decades closing the gap on the largest economy in the world. Traditionally the international hub for manufacturing, currency appreciation, and higher salary levels have made China less cost effective that other countries in the Asia Pacific region. However, this comes hand in hand with a huge increase in its middle-class workers which number 200 million people and account for a total wealth of US$28.3 trillion. As China's government continues to take steps to open its doors to international business, this is a target market for products as well as services that cannot be ignored.
One key takeaway we learnt from last year's HKCBA National Conference was that "Brand Canada" packs a punch in Asian markets. There is a high demand for Canadian goods and services across the Pacific across a variety of industries. What are the current trends creating opportunities for Canadian companies and how can we take a strategic approach to successfully tap into this high growth market?
Join us at this year's HKCBA National Conference, where we will:
Delve into the current landscape of commercial ties between Asia and Canada including its implications for Canadian businesses

Showcase the opportunities of the Belt and Road Initiative and Greater Bay Area economic policies

Explore techniques companies can use to exploit up and coming financial technology both locally and in China

Craft a dialogue on trends of incoming investment from Hong Kong, China and Asia

Support budding Canadian entrepreneurs in getting their product to Asian markets through our National Investment Pitch Competition
With wealth of opportunities just a continent away, what role does Hong Kong play going forward as companies look to access these new frontiers? Register for the HKCBA National Conference in Montreal on Friday, May 25th, 2018 at the Fairmont Queen Elizabeth where we shed light on how your company can successfully expand to or grow your presence in Asia.
Diversification des marchés : Comment inclure l'Asie dans votre stratégie de développement d'entreprise
Aux fins de favoriser la diversification de ses marchés d'exportation, le Canada se tourne de plus en plus vers la région de l'Asie-Pacifique dans le cadre de ses efforts d'expansion internationale. La signature de l'Accord de Partenariat transpacifique global et progressiste, les efforts de renégociation de l'Accord de libre-échange nord-américain et les discussions entourant l'établissement d'un accord de libre-échange entre la Chine et le Canada témoignent tous de l'importance centrale accordée depuis le début de l'année à la création d'occasions pour les entreprises canadiennes à l'étranger.
La Chine, qui connaît une croissance économique impressionnante depuis presque 40 ans, est en voie de devenir la première économie mondiale. Reconnue depuis longtemps comme le centre manufacturier du monde, la Chine s'avère toutefois de moins en moins compétitive face à certains autres pays de la région de l'Asie-Pacifique, en raison de l'appréciation de sa monnaie et de l'augmentation des salaires des travailleurs chinois. Cela dit, cette situation s'accompagne également d'une croissance importante de la classe moyenne, qui compte aujourd'hui plus de 200 millions de personnes et représente 28,3 billions de dollars américains de richesse. Ce segment de la population constitue un marché de consommateurs non négligeable, et ce, dans une Chine de plus en plus ouverte au commerce international.
L'un des points importants soulevés lors de la Conférence nationale de l'Association commerciale Hong Kong-Canada (ACHKC) de 2017 est que la « marque Canada » bénéficie d'une réputation solide auprès des marchés asiatiques. Il y a une forte demande de l'autre côté du Pacifique pour des produits et services canadiens, et cette demande s'étend à une variété d'industries. Comment peut-on utiliser une approche stratégique pour tirer parti de ce marché à forte croissance? Quelles tendances génèrent actuellement des occasions d'affaires pour les entreprises canadiennes?
Rejoignez-nous cette année à la Conférence nationale de l'ACHKC, pour :
examiner les liens commerciaux actuels entre l'Asie et le Canada et leurs implications pour les entreprises canadiennes;

obtenir un aperçu des occasions présentées par les politiques économiques de l'initiative de la ceinture et la route et du projet de la grande baie de Guangdong-Hong Kong-Macao;

explorer les techniques à la disposition des entreprises pour tirer parti des nouvelles technologies financières sur le marché intérieur ainsi qu'en Chine;

participer à des discussions sur les tendances en matière d'investissement provenant de Hong Kong, de la Chine et de l'ensemble de l'Asie; et

assister à notre compétition nationale de présentations d'affaires (National Investment Pitch Competition), qui offre un soutien aux entrepreneurs canadiens émergents pour la mise en marché de leurs produits sur les marchés asiatiques.
Avec les innombrables possibilités qui se présentent de l'autre côté du Pacifique, quel rôle jouera Hong Kong auprès des entreprises qui chercheront à accéder à ces nouveaux marchés? Inscrivez-vous pour participer à la Conférence nationale de l'ACHKC le 25 mai 2018, à l'hôtel Fairmont Le Reine Elizabeth, à Montréal, afin de découvrir comment vous pouvez élargir vos activités ou développer votre présence en Asie.
---