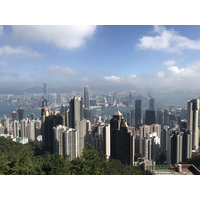 Hong Kong is Dead, Long Live Hong Kong
Written by Callan Anderson, Executive Director, Hong Kong Corporate Services Group
In 1925, the Hong Kong Governor Sir Cecil Clementi announced in the Times of London that Hong Kong would be over in 72 years. 1995, Fortune Magazine announced the Death of Hong Kong. 2003, Western Media said Article 23 would be the death of Hong Kong.
I believe the Hong Kong Government's slogan for our city is Asia's World City, and as far as I can see, that is exactly what it is.
If China wanted to damage Hong Kong by the direct imposition of Article 23, then it would also damage itself in the process, and I don't believe that was the purpose for its promulgation. Hong Kong went through a year of protests which resulted in the new subversion, succession and treason laws, which most other developed countries also adopt. The scaremongering by some Governments of "if you go to Hong Kong you could be arrested" is merely that, scaremongering. There are many other counties in Asia that where even eating chewing gum can get you into trouble and luckily our Western judges in Hong Kong didn't all run for the hills, as they know English Common Law still works here.
Let's look at the facts as to why Hong Kong is important globally, if not more so for Mainland China. You can deduce for yourself if you think Hong Kong's future will be less or more important in the future.
Today, Hong Kong is the world's third biggest global financial centre (after New York and London). The status in itself is an asset of incalculable value that no other city in the European Union can claim. It took Hong Kong forty years to gain this status, whereas London and New York took centuries to gain the market size and liquidity to function as a global financial hub.
Trust and confidence in the fairness of Hong Kong's system, knowledge that legal contracts mean something and institutions of advisors and financiers that provide the long accumulated knowledge to support trade through Asia and into China have been key to our success.
Not only does Hong Kong mean a great deal to Western trade, but also to China as Hong Kong manages over 70% of international trade volume in RMB. Only 2% of China's international trade is carried out in RMB, thus the USD and the Hong Kong Dollar Peg is critical to China and Hong Kong's future. Let us not forget that Mainland China banks do much of their international business in US Dollars via Hong Kong. There is no other replacement to Hong Kong within Mainland China as of today as the rule of law and a currency that is exchangeable is vastly important when attracting investment.
Hong Kong remains central to China's economy as it is the main interface with global capital markets with the connection for most foreign direct investment to China going through Hong Kong, accounting for 78% of all flow. Acting as a conduit, Hong Kong is vital to China's growth and Western economic success.
It is of no surprise to me that Chinese companies have raised over USD$350b in Initial Public Offerings in Hong Kong since 1997. This is about as much as the same amount of money Chinese companies have raised in all the other exchanges around the world combined.
Even the USA assigning Hong Kong as being no different from the rest of China, (therefore removing the preferential tax exemption that Hong Kong benefited from) fails to impact Hong Kong or China, but significantly adds to the cost of buying grain that came through the port of Hong Kong on its way to the USA from China.
My conclusion is that China has no intention of harming Hong Kong's place as an international financial hub or as banker to China. We are still the best platform and base camp to enter China or any other Asian city where laws in the developing countries around Hong Kong are not based on English Common Law as Hong Kong's are.
The argument that Hong Kong no longer has a high degree of autonomy can be summed up in that we need to use our passports to cross into China (there is a fenced border), we have our own seat on the ASEAN group of nations at the same level as China and we are signatories to the various international Covenants on Civil, Political and Economic Rights. I need not point out we also drive on a different side of the road to China and have our own Air Traffic Control! (The list goes on and on)
We can guess the future of this great city, but I think I have given you enough of a taste to suggest that Hong Kong's demise has been greatly exaggerated from 1925 onwards.
This city is my home, and in some strange way, no matter what is thrown at it, it continues with a few bruises and bumps, but it continues to be the heart and soul of trade.
Don't let the international press dishearten you as to Hong Kong's current status and future, listen to people who live here day in and day out.
---